Angie Kang
Digital Product Designer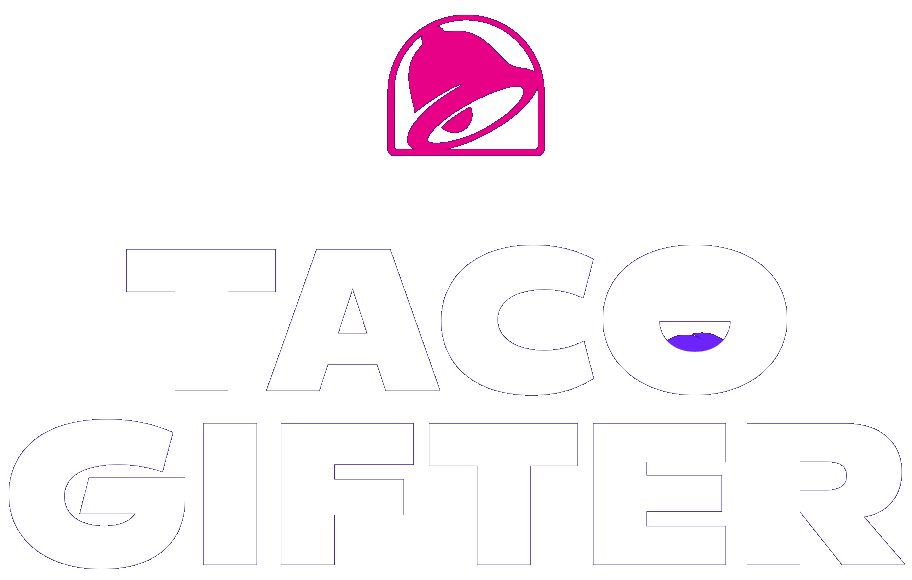 The taco-gifting service you didn't know you needed.
Highlights

Highest E-commerce Sales Day Ever

Over 10,000 Tacos Gifted In 1st Hour

One Show (Shortlist)

Campaign US BIG Awards (Finalist)
It started in 2018...

Taco Gifter started ideating in 2018 as a broad concept and brief around gifting tacos.

I started research to illustrate how we would ensure gifting tacos would make a big impact, and came across Nir Eyal's book "Hooked: How To Build Habit-Forming Products". Nir Eyal theorized that users came back to an app or product because of four core concepts:


Trigger

Action

Reward

Investment

Source

The hook model would eventually set the baseline for Taco Gifter's success. It's a really simple concept that will ensure that you've designed an experience that reaches your client's KPI goals.



Competitive/Comparative Audit


I took a look at how other companies were allowing their customers to "gift" through a digital platform.

Here's what stood out:


Starbucks has integrated a gift card service through iMessage. This only works if the user has the Starbucks app installed, but they are able to choose from a set of digital gift card designs to quickly send their desired amount through iMessage/SMS. They are able to pay using Apple Pay, and the recipient can add it to their Starbucks app to earn rewards. It's easy to use, which makes casual 'thank yous' convenient and puts a smile on your recipient's face. In fact, Starbucks Korea created a different e-gift service that allowed the user to fully customize a drink or foot item and gift it to their friends.
Large retailers like Uniqlo and Target use a plug-in service called GIFTNOW on their website. This plugin-style button typically appears on the PDP (product detail page) so that users can select an item to digitally gift it to their friends. This makes gifting more personal than sending a gift card, because you've picked out the style, color, and size, just as you would if you walked into a store. The added benefit? Users can easily swap the item for a different color or item.
Personas & User Stories


I came up with rough personas based off of assumptions just to be able to put myself in the user's shoes and develop proper use cases. I think this also helped our creative teams to understand how to make Taco Gifter's social media assets into a compelling story.



The Core Users


1. The Sender
This would ideally be your friend, sibling, or a parent. Sending a taco is super casual, because it's not only cheap but it's digital. Your friend might send you a thank you for spotting them at Taco Bell, your sibling might say thank you for watching their dog, and your parent might send you a taco after they've dropped you off for college.

2. The Receiver
Since the audience for eating at Taco Bell skews younger, the Receiver is more likely a friend, sibling, or child. Perhaps you've been away at college and your long distance boyfriend sends you a taco? The excitement of digitally unwrapping beats the excitement of receiving an e-gift card.

Going back to the hook model, I took a look at the rough wireframe user flows and realized both the sending and receiving experience should be fun and exciting.


Trigger: This part was well handled by our creative and social media strategists by launching compelling Instagram story ads that draw the user's attention and pique interest.

Action: The action goes both ways. The Sender starts the process of customizing their gift, so we want to make it fun for them so that they do it over and over again (and they did). The Sender is our best marketing plan. Once someone receives a gift, we need to make sure it lives up to the IRL hype.

Reward: The Sender was rewarded at launch with free tacos to gift, but their true reward was making someone they care about happy. A bonus reward was the potential for someone to send a taco back to them. The Receiver is the one who really wins here, with a kind message, a custom picked GIF AND a free taco.

Investment: If the Sender and Receiver love the experience, they will make sure to spread the word organically.
Learnings


What I learned from this project is the power of peer-to-peer interaction. It's easy to track conversions by sales and engagement on social media, but it's difficult to fully track traffic coming from SMS or Email. With over 10k tacos being gifted in the first hour of launch, I think that people will love and embrace any fun way to engage with their inner circle.




Taco Gifter continues to be an evergreen feature in the Taco Bell app today.



---